A guide to US prices for common dental treatments:
In-office teeth whitening - $100 to $800
Porcelain veneers $975 - $2,000 per tooth
All-porcelain crowns $950 - $2200 per tooth
White filings $150 - $500 according to the number of surfaces covered by fillings
Bonding - $300 - $1600
Invisalign hidden braces - $5000 - $7700 for a total case
Dental insurance does not cover the full price of most cosmetic dentistry costs. The insurance company will cover the dental treatment only at a functional level. Even though cosmetic dentistry procedures are known to be expensive, most times the costs are well worth the investment and the results pay off sooner than expected. Make sure you find the best cosmetic dentists and prices you can get! Cosmetic dentistry will improve not only your smile but also other people's perception about you and the extra bucks you spend will surely be well spent.
Cosmetic Dentistry For a Celebrity Smile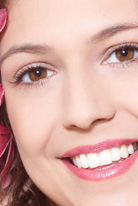 Every one of us deserves to have a celebrity smile. Up until a few years ago, cosmetic dentistry was addressed only to a privileged few. Only the famous, rich people could afford a smile like that of Marilyn Monroe, Tony Curtis or Cary Grant. Nowadays things have changed dramatically. The latest advances...


Benefits Of Cosmetic Dentistry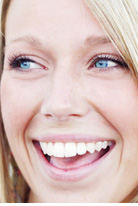 Perfect smile like you see in Hollywood movies can today be achieved by almost anyone. Cosmetic dentistry is focused on improving the appearance of one's mouth, teeth and smile. Some of the most common advantages of cosmetic dentistry include: confidence, conservation, youthfulness, affordability, strength,...